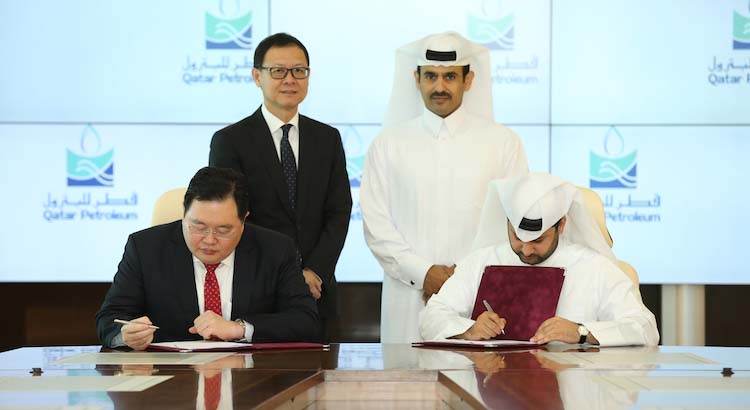 The state-owned Qatar Petroleum (QP) has signed an agreement to supply Vietnam with up to two million tonnes of LPG and Naphtha per year for a period of 15 years, the company's management announced in statement today.
The agreement was signed between the Qatar Petroleum for the Sale of Petroleum Products Company Limited (QPSPP) and Long Son Petrochemicals Company Limited (LSP), a subsidiary of Vietnam's Siam Cement Public Company Limited
The long-term agreement will commence with the start of Vietnam's first green-field petrochemical complex, which is being constructed on Long Son Island, 100 km southeast of the country's Ho Chi Minh City. The facility is expected to begin production in 2022, according to QP's statement.
"This agreement has a significant importance for us, as it is the first time that Qatar is selling LPG and Naphtha on long-term basis, and for the first time, directly to Vietnam," QP's CEO, Saad Bin Sheridan Al-Kaabi, said.
Kaabi added that the deal "reflects the trust of the markets and customers in QP," stressing that it "will expand Qatar's footprint into the growing markets of Southeast Asia."
On 5 June 2017, Saudi Arabia, the United Arab Emirates, Bahrain and Egypt cut diplomatic and transport ties with Doha, accusing it of "supporting and financing terrorism." Qatar denies the allegations.
Economists say that Gulf state's economy has notably recovered from the boycott and is becoming one of the region's fastest-growing.
Although the blockade has disrupted the Gulf state's imports and triggered withdrawals of billions of dollars of deposits from Qatari banks, it developed new trade routes, deposited state money in its banks and helped local firms to develop output of some key goods instead of importing them.
CategoriesAfricaBahrainEgyptMiddle EastNewsQatarUAE
Creative Commons License This work by Middle East Monitor is licensed under a Creative Commons Attribution-NonCommercial-ShareAlike 4.0 International License. If the image(s) bear our credit, this license also applies to them. What does that mean? For permissions beyond the scope of this license, please contact us.
Spotted an error on this page? Let us know
© The Middle East Monitor 2009-2018.